Next generation ticketing
FARA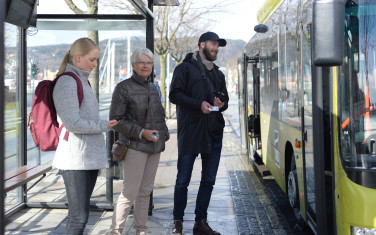 Next generation ticketing
FARA
FARA is a Norwegian company that develops ticketing solutions for public transport authorities (PTAs) in Norway, as well as internationally. EGGS has helped design the next generation ticketing concept for FARA. This will be used on their new ID-based technological platform in the cloud. A service which offers passengers a far more seamless travel experience, along with a more convenient way of paying.
Renewing outdated platforms
The overall aim of Fara's next generation ticketing is that it's based on the terms of the passenger, thereby ensuring ticketing becomes much easier to manage than on any current systems. To ensure this, three value propositions have been developed: Always with a ticket, Smarter travel deals and Group benefits. All three values will function as quality markers whilst Fara further develops its final digital ticketing solutions and services.
Always with a ticket, Smarter travel deals and Group benefits
Always with a ticket: As a passenger, you use your phone or a card that you already have as your travel ID, whether it be a credit card, travel card or any other type of payment card. Once you are registered your ticket is stored in the cloud, as oppose to being given a specific travel card or paper receipt.
Smarter travel deals; This concept allows passengers to pay for their entire journey regardless of what modes of transport they combine, or who the transport provider is. With next generation ticketing, passengers won't need to worry about whether a weekly or monthly travel pass is their best option. Instead, they'll be able to travel around freely and the PTA will then calculate the cheapest price model for them.
Group benefits; Administrating multiple passengers, like family members or staff that get their travel expenses covered by their employer, will be much more convenient.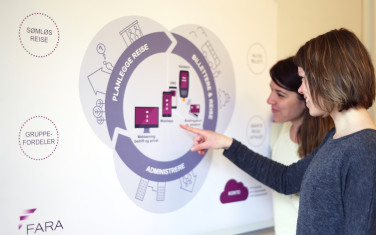 Design thinking for future ticketing
EGGS has helped Fara anchor design thinking throughout its organization, as an approach to user-based innovation. What's more, we completed a service design project where all ideas generated were focused on passengers' needs, and what the optimal benefits were for them. Ideas for app-based digital services have been prototyped and tested in an actual app, generating new user insight and improving the ideas we've been developing.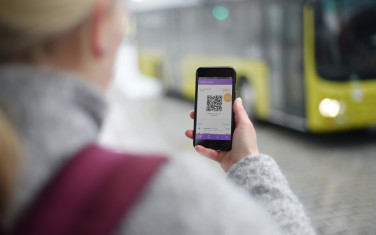 Mastering new methods for service innovation
Previously, all product development was done based on specific requirements from the PTA. Using service design as a systematic method for service innovation has paved a new way for Fara's future product development. An innovation method and change in mindset that they have embraced and mastered impressively. As a result, it looks like passengers are in for a far easier ride from now on!
Learn more about our approach
Have a chat with our
Senior Designer — Ingvill Hoffart
Related case-studies