Future-proof service innovation
Circle K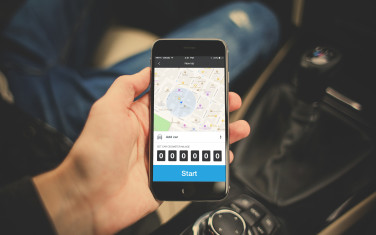 Future-proof service innovation
Circle K
Statoil App is a convenient tool for car owners and professional drivers using the Statoil Fuel & Retail (SFR) petrol stations across Europe. SFR boasts one million European customers, who daily use their 2239 petrol stations. Technologists in EGGS Design have developed SFR's future-proof technical platform, as well as their new app.
Merging eight national customer apps into one
After the Canadian company Alimentation Couche-Tard acquired SFR, the road transport fuel retailer had eight different apps, one for each of the eight European countries they operate in. With a customer-centric mindset, mobile communication is the prioritised channel for Statoil. EGGS Design was engaged to simplify SFR's digital ecosystem, developing a comprehensible technical platform, in which the eight apps could merge as one.
Tailored for loyalty
This new app offers practical functions such as a driver's log, overview and maps of petrol stations and their services, in addition to Statoil Extra, the SFR loyalty program. SFR is on a continuous quest to enhance customer loyalty by creating relevant and attractive services, along with special offers which are specifically tailored to all their customers' needs.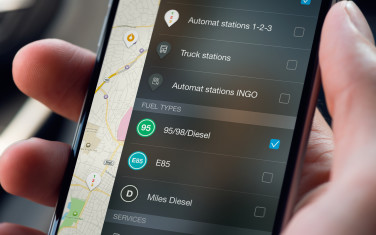 Lean and efficient teams
EGGS has worked as a lean, close-knit team with Statoil's own developers. By applying the scrum method development on the new app and corresponding backend platform, the entire process has been seamless and highly efficient. This has proved to have been a successful way of rigging an innovation project of this scale, within such a large organisation.
Future-proof for further innovations
EGGS' in-house technologists have developed a new app and corresponding robust and future-proof backend platform. Statoil is now technically prepared to handle any new, upcoming technologies.
Related case-studies