Internships - Take an EGGSemester
Oslo, Trondheim & Stavanger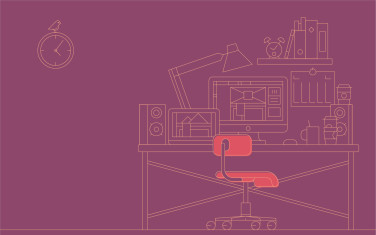 Internships - Take an EGGSemester
Oslo, Trondheim & Stavanger
Professionals and students have everything to learn from each other. In the creative industry we crave new impulses, young enthusiasm, idealism and drive. We are looking for students who wants to develop further, in team work with experienced designers, and who would like to get hands-on experience working on innovation projects with our clients.
An internship at EGGS
Our internships follow the school year where you can work in EGGS full-time for one semester, either the fall semester or the spring semester. We do not have summer internships. We don't offer intern positions to designers who have completed their Masters. We strongly believe that internships are for students. We have bi-annual application deadlines: April 15 for the fall semester and November 03 for the spring semester.
All candidates must be eligible to live and work in Norway and you must master a Scandinavian language.
Internships for Spring 2018
Service designer, Oslo
Service designer, Stavanger
Digital designer, Oslo
Digital designer, Stavanger
Product designer, Trondheim
Multi-disciplinary designer, Trondheim
Are you the one we are looking for?
You are a design student of digital, product or service design
As a minimum, you have completed your Bachelor's degree
You can take a semester off studies between the 4th and 5th year of your degree
Students associated with a field of expertise are favored
Students writing a Masters within one of EGGS areas of expertise will be prioritized
You have a strong academic record
You are positive and enthusiastic about design, people and your professional and personal development
At EGGS Design interns are
Considered equal employees
Working on client projects
Included in all social activities
Introduced to EGGS through a dedicated on-boarding program
Have a dedicated mentor in EGGS that will guide you throughout your work semester.
As intern, you will
Work full-time during a whole semester
Work hours are the same as ordinary employees of EGGS
Get a competitive salary
Be refused to serve coffee, we all fix that ourselves
How to apply
CV
Academic record
Letter of motivation
Your portfolio either as a pdf or a link to your site
What to expect
We will review your applications after each deadline and someone on the recruiting team will reach out directly if they'd like to schedule an interview. Should your application match the role requirements, you will likely hear from someone in recruiting within a month of the deadline.
Relevant articles from EGGS
Sounds interesting?
Have a chat with our
Employee Experience Manager — Mari Maaø Nilssen
+47 91000533